Bloody hell its cold; I'm in bed under a down quilt wearing a down jacket a synthetic jacket and a merino base layer. Fuck it's cold. But I'm watching golden clouds float by, against a blue sky, watching the river flow by; I should be listening to the river flow by but it's music that fills my head: The Lovely Eggs, Slowdive, and WALL. All joy. Shivering.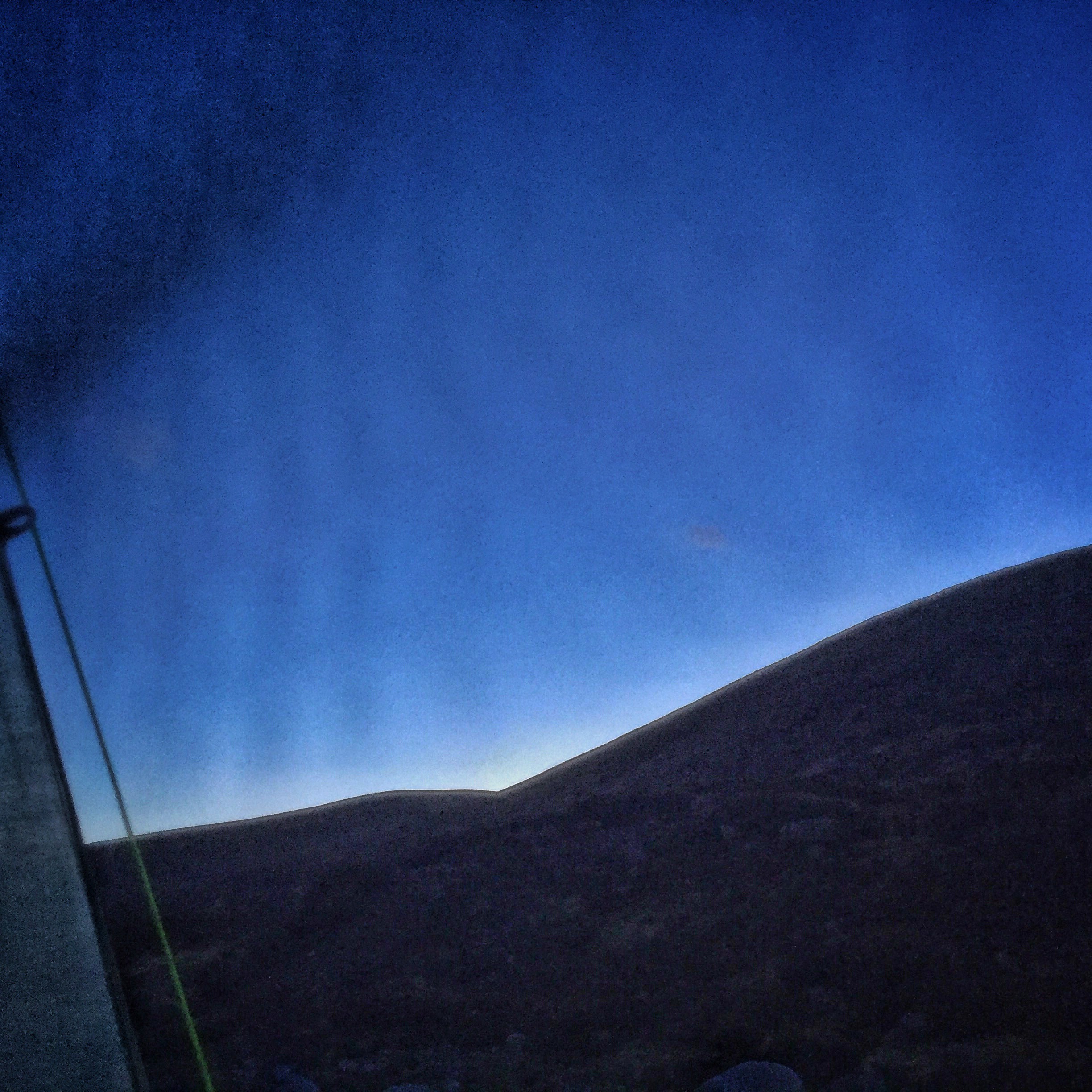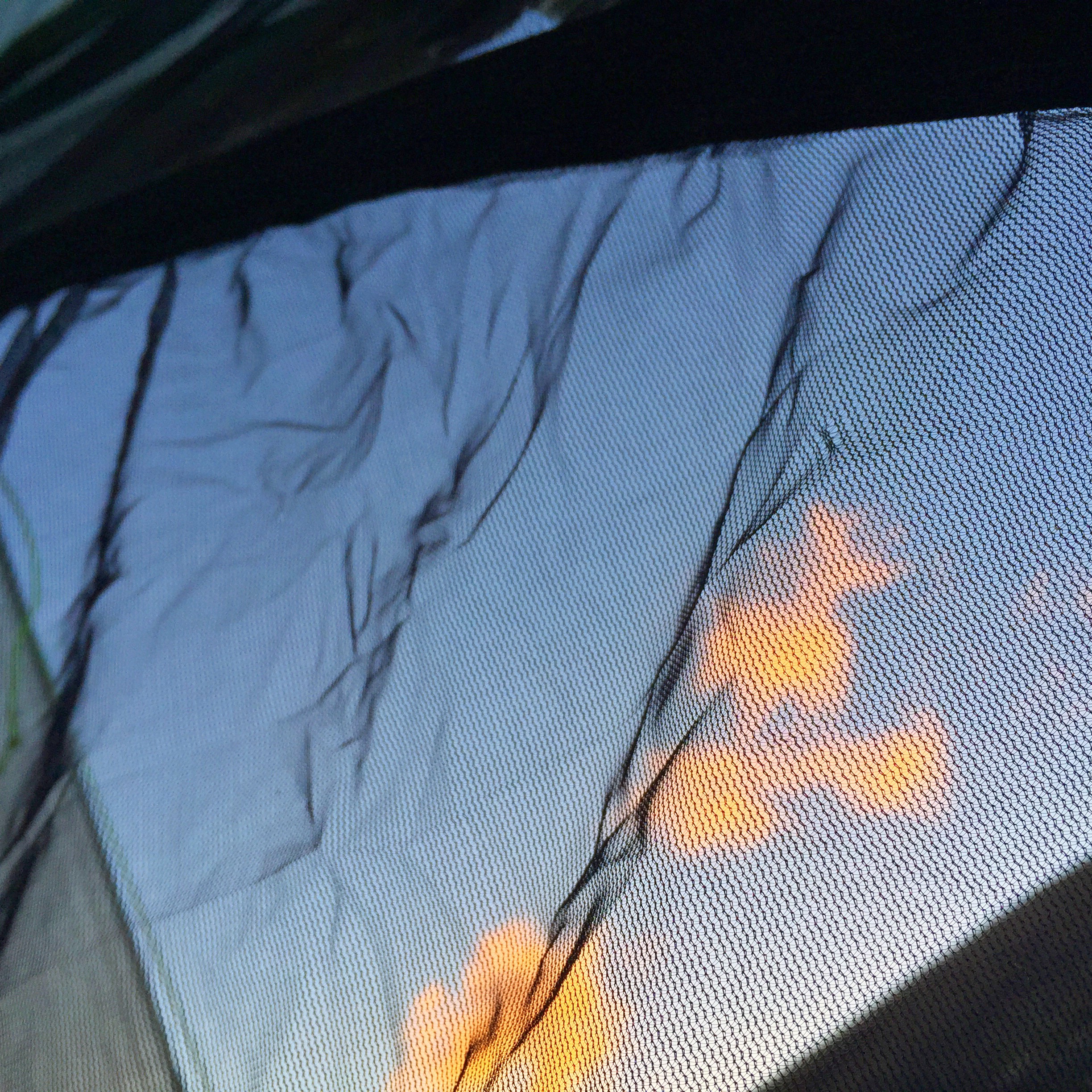 Tonight feels like this is what being in the hills is all about. We are behind Ben Alder, to the west, having walked from Meanach Bothy, 16 miles, slowly uphill. Surrounded by hills, mountains, heather, rocks, water, rocks, moss. No trees here as people chopped them all down and deer eat anything that tries to grow. Too many deer and too many estates building roads in the wild places. How they get away with it these (closest in the U.K. anyway) wilderness areas I don't know.
It was windy. It rained. It was bloody windy. The sky, the clouds have been amazing: grey black white, now orange. Its been bloody windy. The sun shone. The sun hid. The sun ran like fuck from the bad cold winds chasing. Then the sun won the day but the bloody wind persevered until the clouds turned golden.
Right now it's chuffing cold.
Its been a lovely day walking with Pongo and Nick. Pongo lived up to her name in a spectacular way close to the mighty angular and almost sinister Corrour Lodge. But we won't mention The Fart. We are gentlemen. Especially after Pongo bought us a lovely lunch and a welcome shelter from the weather at Corrour Station (cafe/restaurant/B&B); one of the best veggie burgers I've ever had.
And later after walking for a few hours we put up tents in the shadow of Ben Alder, then we ate dinner by the river perched on rocks partaking in various things until it became too cold. And here we all are, happy as this is what it's all about. But bloody hell its cold.
The source of The Fart: