Leaving Tarfside was quite difficult, partly as it was such an idyllic place to be, partly because there were more eggs on offer. If anyone sees me go near an egg before July 2017 please kick me.
We set off walking on the road and it was surprisingly pleasant, the sun shone birds sang and the air was full of beauty and cliches. We followed the river for many miles, buzzards, red squirrels, and lots of (sadly, post spawning, dead or dying) salmon. Such is life.
Before entering Edzell we were lucky enough to enjoy the delights of The Blue Door. We were greeted by a gyrating river, deep smooth gorges and gushing waters. Quite lovely.
And so to Edzell and beer. Shite beer. A 70 Shillings and a Guinness, both tasted as bad, infact identical. Abandon ship!
So we found the lovely Tuck Inn, full of walkers and a lot of chips and fine fried things, ice cream and cakes. Calories intake excellent. If you like that sort of thing.
The next four miles weren't very nice. Firstly through chicken and cow factories where you grow and kill beasts in pretty vile conditions, stinking of shit and death for miles around them (depending on the wind direction) it's easy to see why these hell holes are hidden away. I encounter a few when running in north York, the smell is unmistakeable. You don't see what is inside but you know, if you even think about it, that's its fucking vile.
The green fields around the death factories contained debris and the odd cow so ill, scrawny and scarred by the bars of their pens that you wonder more what goes on in there. Or you don't think about it as it's easier that way. The sign on the way out said this was a "Specially Selected Scottish Farm: Quality Meat"; I'd hate to go near a sub-quality farm.
Next the joys of armed forces camps and straight roads with fast cars and wagons, almost universally courteous, giving us a wide birth. Our camp site had the most stunningly soft grass to sleep on, level like a bowling green. Unfortunately the dual carriageway 100 metres away prevented any sleep.
Yours,
Struggling With First Misery In Fourteen Days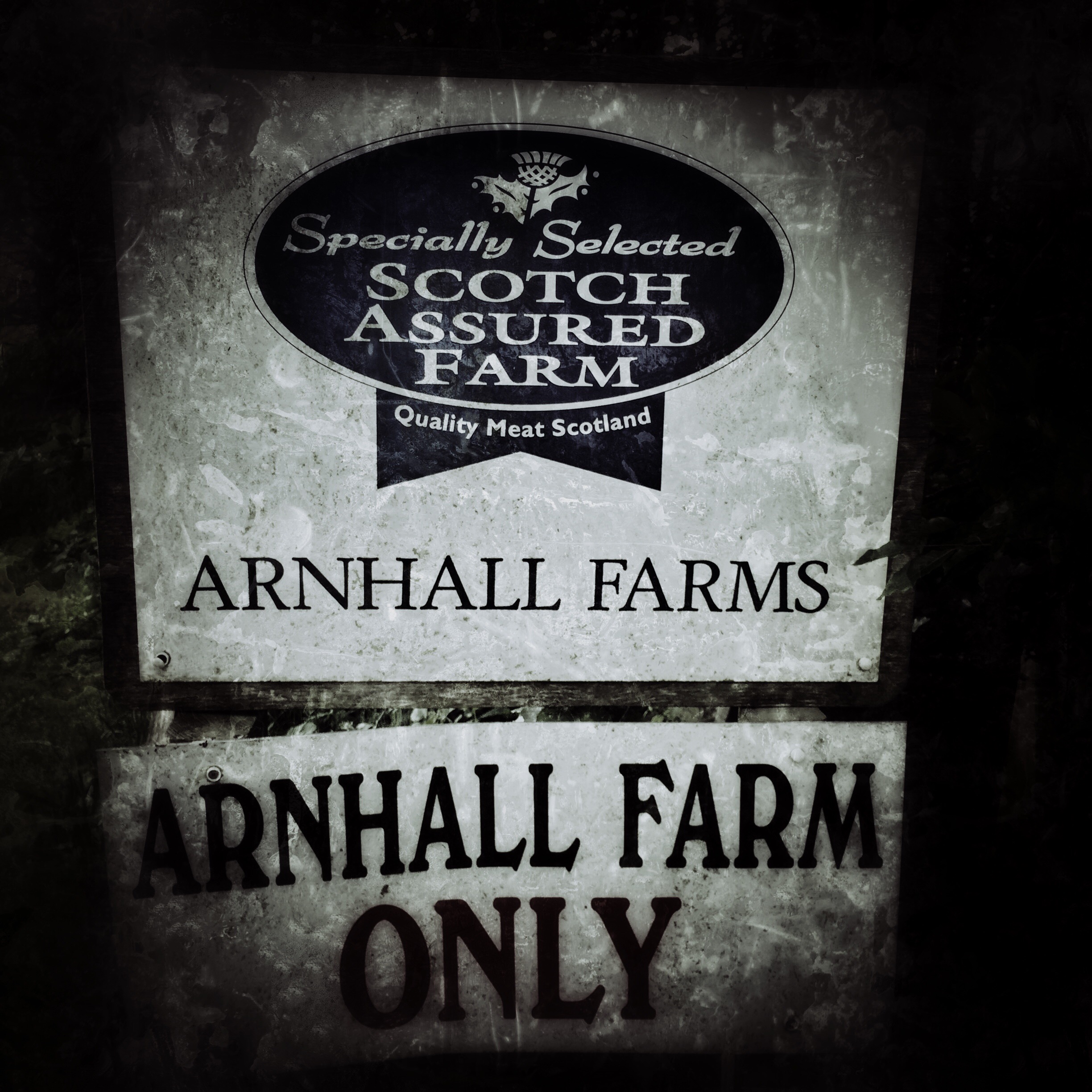 The Farm, a lovely place if you like hell.